USED COOKING OIL & YELLOW GREASE COLLECTION SERVICE
---
We Collect and Recycle All Types of Used Cooking Oil and Restaurant Grease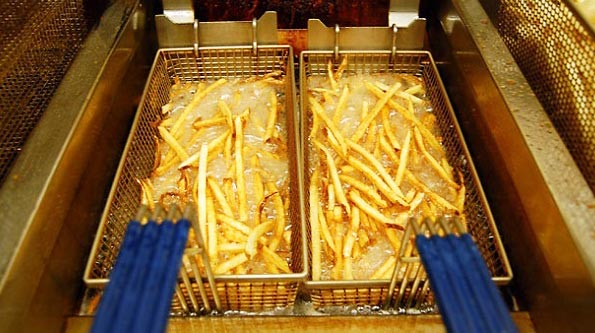 Residual fats, used cooking oils (UCO) and grease (FOG) are byproducts of food preparation that must be properly managed to avoid these potentially troublesome materials from entering drain pipes in the home or commercial food service operations. According to National Renderers Association in the U.S. and Canada renderers collect 4.4 billion pounds of used cooking oil per year.
AmeriGuard Maintenance Services, LLC is the leading provider of liquid, non-hazardous waste solutions. You can trust our local used cooking oil collection teams to offer efficient service for your restaurants and food business.
AmeriGuard collect UCO from your existing system or we can provide you variety of dependable indoor and outdoor containers for waste cooking oil.
Once collected, your used cooking oil is taken to our processing site which is located in Fresno, California. Then used cooking oil and grease is recycled based on the "market value" of each batch or load. As a commodity, value is heavily dependent on the quality of the material relative to present end use levels of production and consumption.
Every drop of used cooking oil we collect is recycled  !